Track audience in

a consistent system,

not in your head
Easily manage and track your audience to keep your sales process moving smoothly
Segment
Divide customers into groups to send targeted campaigns
Tracking
Follow up your customers in every footsteps.
Prediction
Get to know your customers purchase intention
Improve targeting with robust segmentation
Split your customers into micro-groups by using in-app comprehensive filters. Now you can delight them with personalized and targeted messages & offers.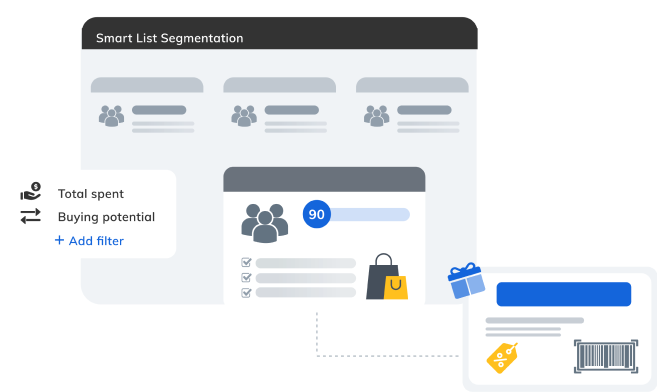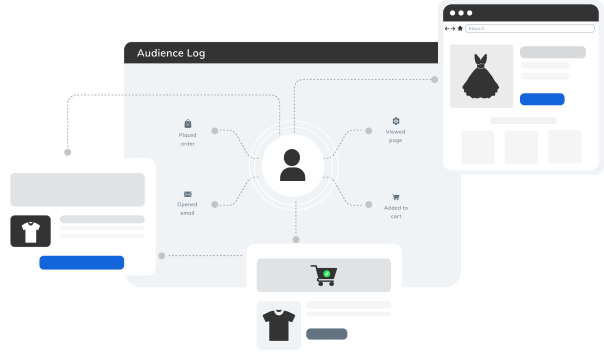 Ensure nothing slips through the cracks with smart tracking system
See your customer activities on-page at a glance. Track interactions at every stage of the sales cycle & deliver up-to-the-minute insights.
Highlight potential users by analysing their purchase propensity
Rank prospects against a scale to determine who will likely to engage, in order of priority. Thus, you will get a holistic understanding of their rentention metrics to push sale.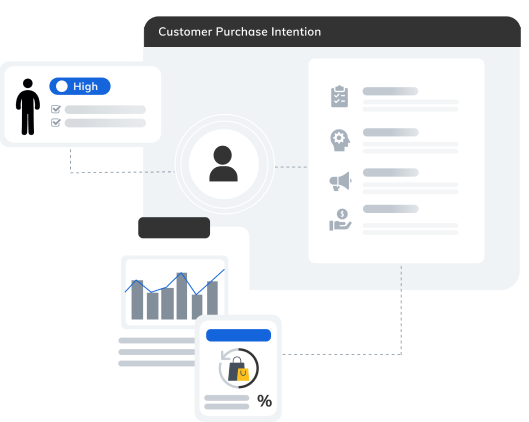 Bring out a seamless experience everywhere
Create a consistent customer experience between emails, SMS. Interact with customers through various touchpoints for omnichannel engagement.
Audience Management
Understand, track and segment audience better