Do more with less

using Flowio's automation
Get your marketing strategy consistent among multiple channels. Easy setup–get started in minutes!
Omnichannel
Comnine multiple channels in one workflow.
Automation workflow
Use our pre-built templates or easily customize a new one.
Performance A/B test
Test and measure your marketing campaigns with key metrics.
Combine multiple channels
Bring to your customer a seamlessly personalized experience by reaching them on multiple marketing channels. With Flowio, you can create your own trigger by combining these channels into workflows: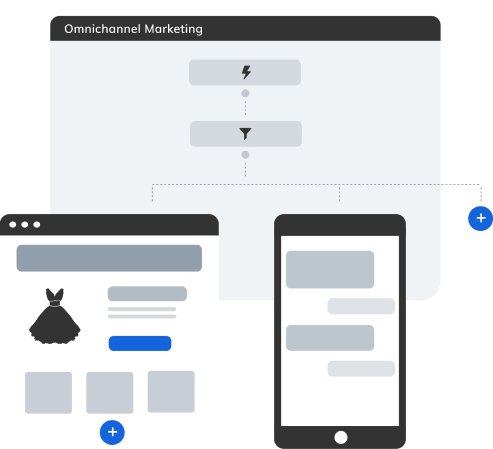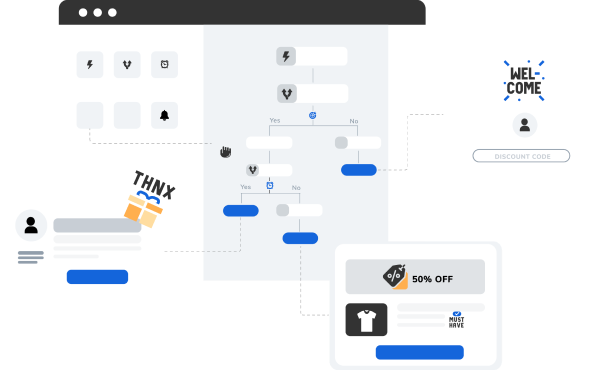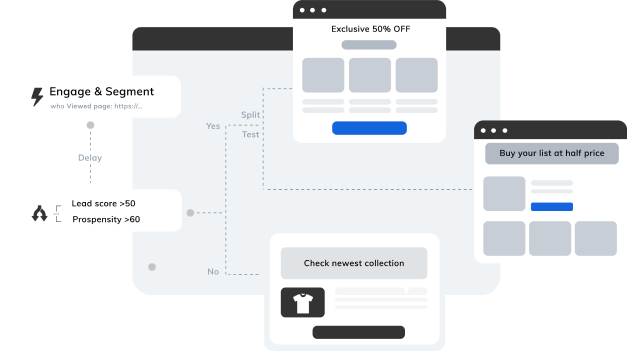 Easy set-up & customize with pre-built workflows
Save your time with all predefined triggers, workflow settings, and content available in app that you can freely customize.
Nurture your leads
Send proper messages to welcome new subcribers, promotions to your segmented lists and engage customers with personal thank you notes.
Retain you buyers
Recover your lost sales, boost the repeat sales by sending repurchase prompt, cross-sell recommendation & cart recovery messages.
A/B testing your marketing assets
Test your Email & SMS to find the optimal one for your customers. Thus, enhance customer engagement and increase conversion.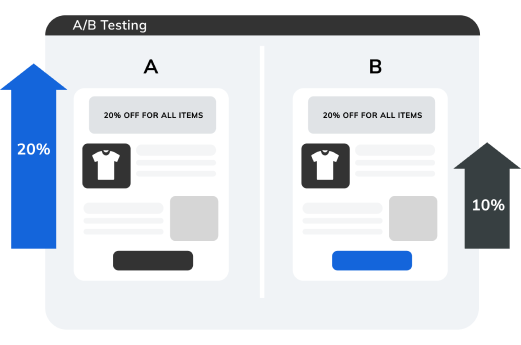 How Flowio's automation works?
Get your marketing strategy automated in a few simple clicks
Select a trigger
Choose the template that suits your need or create a blank new one
Track your workflow performance
Add goals to your workflow for later measurement
Analyse results
Learn what's working with all built-in reports and improve your workflows
Modify an automation
In the editing page, customize your workflow by draging & droping our available components Adjust the design and content to fit your style
Get your event triggered
After having finished your settings, save changes and wait for the results
Bring out a seamless experience everywhere
Create a consistent customer experience between emails, SMS. Interact with customers through various touchpoints for omnichannel engagement.
Automation Marketing
Put your workflow on autopilot that never stops working