Enable

on-the-go

communication
Send text messages for effortless, on-the-go interaction with your customers
Targeted messages
Segment your audience to send exclusive offers.
Scheduling
Get your SMS campaigns to be sent whenever you want
Report & Analysis
Analyze your results and make adjustments.
Send personalized and targeted campaigns
Segment the recipients based on your requirements and send customized coupons, product suggestions to them. Let your SMS campaigns reach to the right person.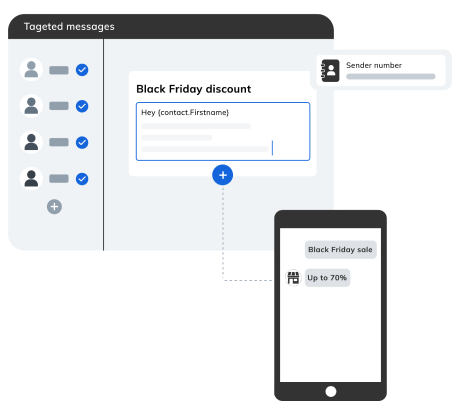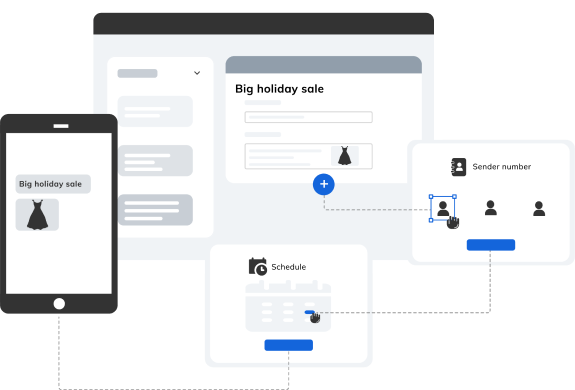 Simple set-up, perfect sending time
Set up your flash-sale simply by choosing contact list and scheduling it to be sent at the key moment.
Monitor your strategy with real-time report
Analyze your SMS campaign's performance by tracking its delivery status and link-clicked rate. Understand the metrics to make necessary adjustments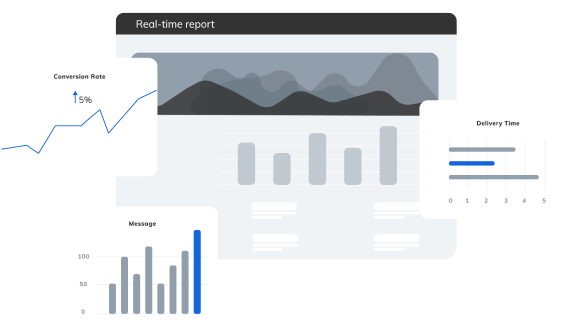 Bring out a seamless experience everywhere
Create a consistent customer experience between emails, SMS. Interact with customers through various touchpoints for omnichannel engagement.